Naming Made Easy is not yet available for purchase. We plan for it to be ready soon!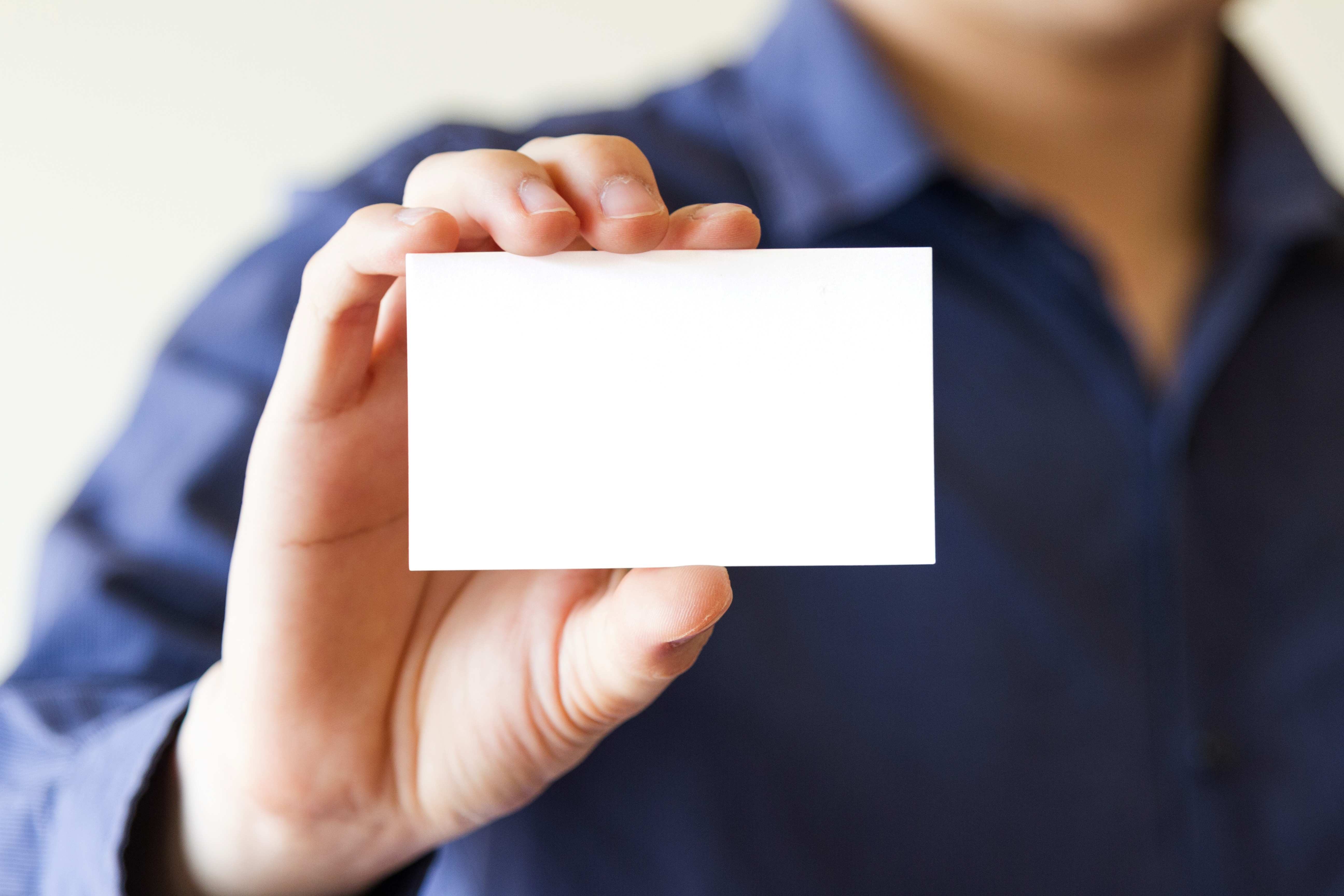 Attention, Business Owners...
Finding an Awesome Name Shouldn't Be THIS HARD.
Every new business owner wants an awesome name.  You know that your name will affect you and your business for years to come.
But you aren't sure how to find one. Even if you have a few ideas, you probably aren't set on them. And rightfully so, given the importance of the decision!
So, with all that, how can you solve this problem? There's NOTHING out there that solves it...until now.  Read below to learn my proven strategy for finding an AWESOME business name!
Hi, I'm Axel. I'm Ready To Help You Find an Awesome Business Name.
Dear Fellow Entrepreneur,
Do you ever wonder how some businesses stumble onto awesome names?
While you sit with your head in your hands, because naming is so frustrating?
Are you planning to name your business after yourself? Because it's the only option you can think of?
If you have a name idea right now, are you sure about it? Do you think it will help your business make more money? Or will it hold you back?
Even if you have a name idea, it may not be trademarkable. That could land you with a cease-and-desist letter from a big brand. If that happens, you'll have to change your email, website, business cards, and everything else.
Your name choice will affect your life for years. Do you want to make that choice without being 100% sure about it? 
It doesn't have to be this hard.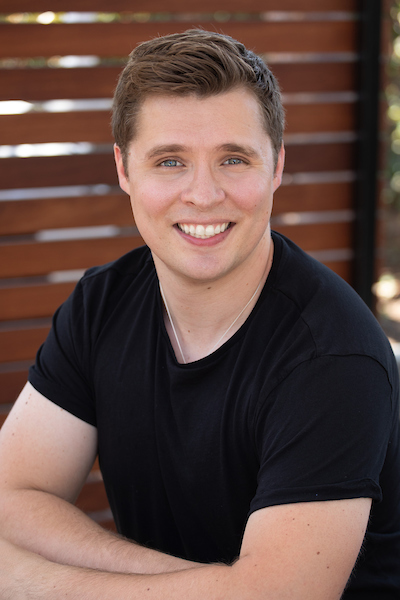 EVERY Business Should Be Able To Get an Awesome Name.
If there's anything I've learned from spending thousands of hours on naming...
Including building a free business name generator, and creating this one-of-a-kind business naming strategy...
What I've learned is that most business owners don't know what makes a name awesome. Or how to find it.
Generally, they spend weeks or months trying to decide on a name. Sometimes, they pick a name just to get it over with.
Occasionally, they get lucky. But most of the time, they pay for it. Whether it's a cease-and-desist letter, or lost sales, or more stress and headaches.
So if you're frustrated by naming, you're not the only one.
Here's the issue...
There's NOTHING out there that solves the business naming problem.
Sure, there's plenty of content if you Google "how to name your business." Many people have created naming tutorials on YouTube.
Maybe you'll strike gold, and find something that sounds good (with a lot of effort).
But will the brainstorming process be frustrating?
Will it stand out to your customers? Imagine if Pepsi was called "Brad's Drink" (which it was at one point). It would hurt their sales. Even though your business isn't Pepsi, wouldn't the same thing happen?
Will it fit your business, not only today, but five years from now?
Will it steer clear of trademark issues?
Will it be an investment that drives the success of your business? Or will it hold you back for years to come?
The Same Old Name Brainstorming Techniques Don't Work
Most people teaching you how to find a name do one of the following things. Maybe you've tried some of them:
Tell you what they did to find their name. Their technique may work for THEIR business. But it might not work for yours. And even so, the name might not be good.
Outline confusing brainstorming techniques. Quick, try finding a name by "creating a mind map." Do you even have any idea where to begin?
Tell you what they think makes a name good, but don't show you how to find one.
If you haven't experienced this yourself, trust me - it's confusing and overwhelming. Everything is fragmented. There's no one-stop-shop solution.
According to the SBA, there are almost 30 million businesses in the US alone. According to Netcraft's web server survey, there are almost 200 million active websites. There are over 370 million registered domains, and over 8 million trademarks filed annually across the world.  
Given all of this, and the lack of affordable solutions, it's no wonder that new business owners have problems with naming.
I Created A Naming System That Works for ANY Business
After seeing how frustrated people were by naming, I set out to make a business name generator called NameBounce.
Fast forward two years. I knew that even with my tool, there was still something lacking.
There HAD to be a better way. A more comprehensive way. One that worked for ANY type of business. So I set out to find it.
And here is what I found!
NAMING MADE EASY


The fastest and easiest way to find an awesome business name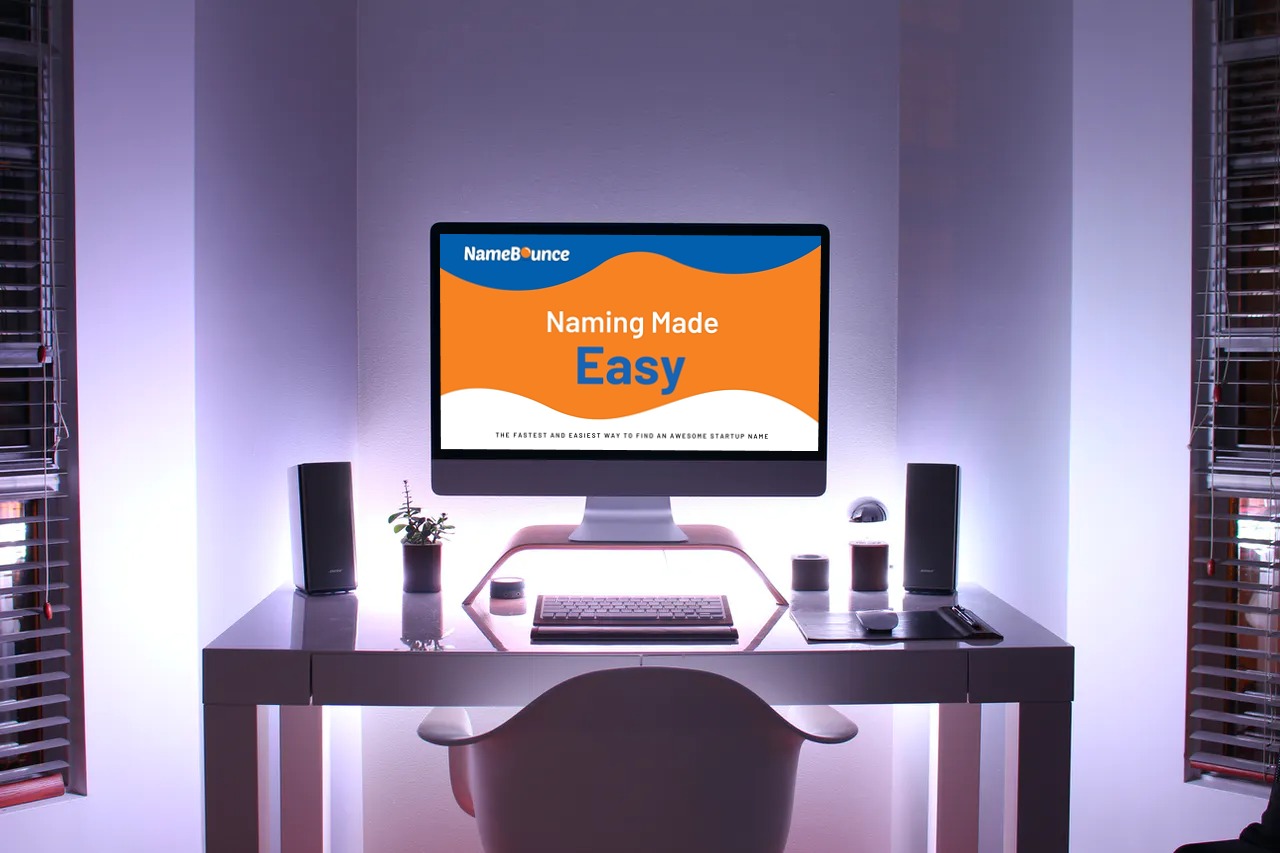 The comprehensive naming solution that new business owners needed didn't exist. So we made it ourselves. Then we turned it into a step-by-step online course.
We called it Naming Made Easy. Because finding an awesome business name SHOULD be easy.
Our goal with Naming Made Easy is simple: to give you an awesome business name. That's it.
Our secret is that we show you how to brainstorm agency-level names using free online tools. Having built a free online naming tool, we know the online naming landscape better than ANYONE.
The tools do all of the thinking for you. All you need to do is follow the steps and pick a name you love. It's that easy.
Plus, Naming Made Easy is more than just a list of names. It's a full agency-level naming process. A creative naming brief, deals on trademark searches, affordable market research: it's all here.
We created Naming Made Easy with the 80/20 principle in mind. We want to give you 80% of the names that a $15,000+ naming agency can create. But we don't even want to do it for 20% of the cost. We want to do it for 1% of the cost.
There's nothing else like this out there today. Here's what you will do!
NameBounce is an innovative, technology-focused business naming startup. We've appeared in:
We'll Find Your Name Together In 6 Easy Phases:
Here's What You Get When You Purchase Naming Made Easy Today
The Naming System ($499 Value)
If you purchase today, you'll get instant access to our powerful business naming system, "Naming Made Easy."
We put the system into online course format, with over 50 easy-to-digest modules. We walk you through naming step-by-step. To accommodate different learning styles, we included both text guides and video tutorials.
The course is flexible depending on how much time you want to spend naming. You can brainstorm 50 names, or 500. There's enough in there to go shallow or deep. Either way, you'll find an awesome name.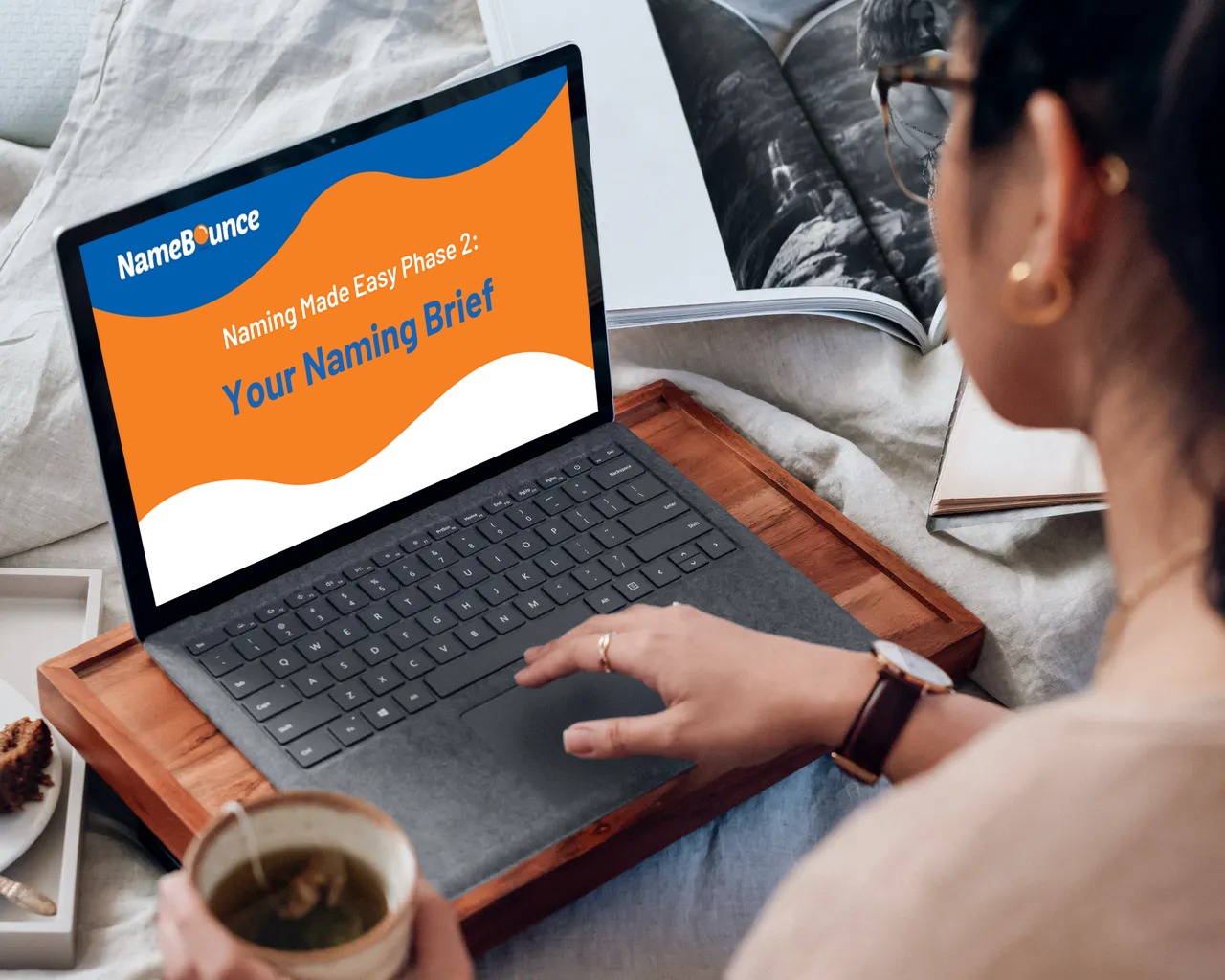 Interactive Workbooks & Name Generators ($199 Value)
With Naming Made Easy, you also get access to workbooks that make it 100x easier to find your name.
First and foremost is our Naming Workbook. It is a dynamic worksheet that helps you keep track of your names. It also has several automated name generators that make it easy to find names.
You also get access to fillable PDFs, including our Naming Brief. We even included examples of how to start brainstorming with our system for 100 common types of startups and businesses.
Interactive Quizzes ($49 Value)
Within the course, we included several quizzes that make the course even more interactive and fun.
Want an objective way to evaluate your names? We created a name scoring system, and put it into a quiz. The quiz walks you through the questions and calculates your name score automatically.
Want to make sure you understand what we teach you before moving on to the next section? We included optional quizzes at the end of every section.  
And don't worry: none of these quizzes are like the high-pressure quizzes you took in high school!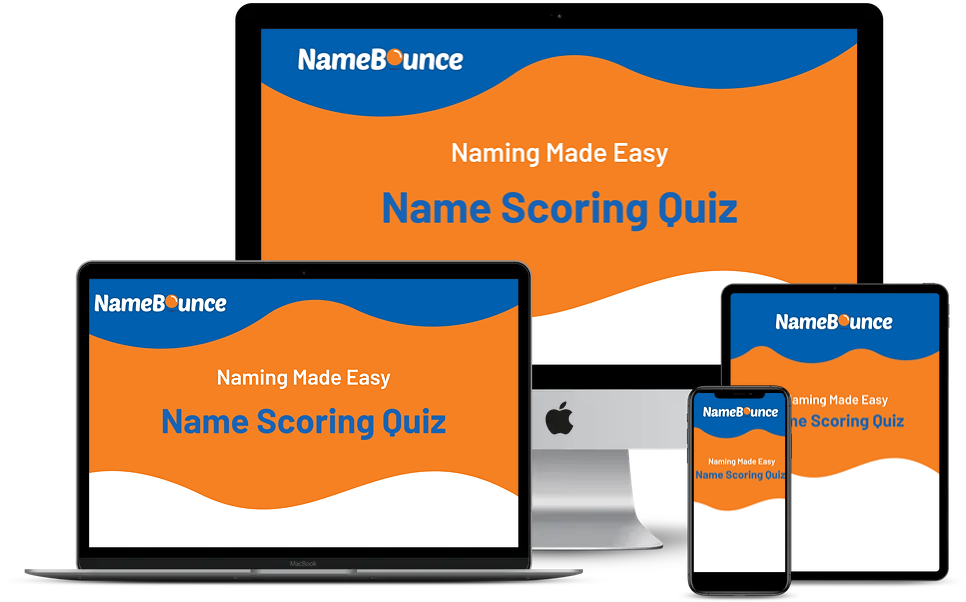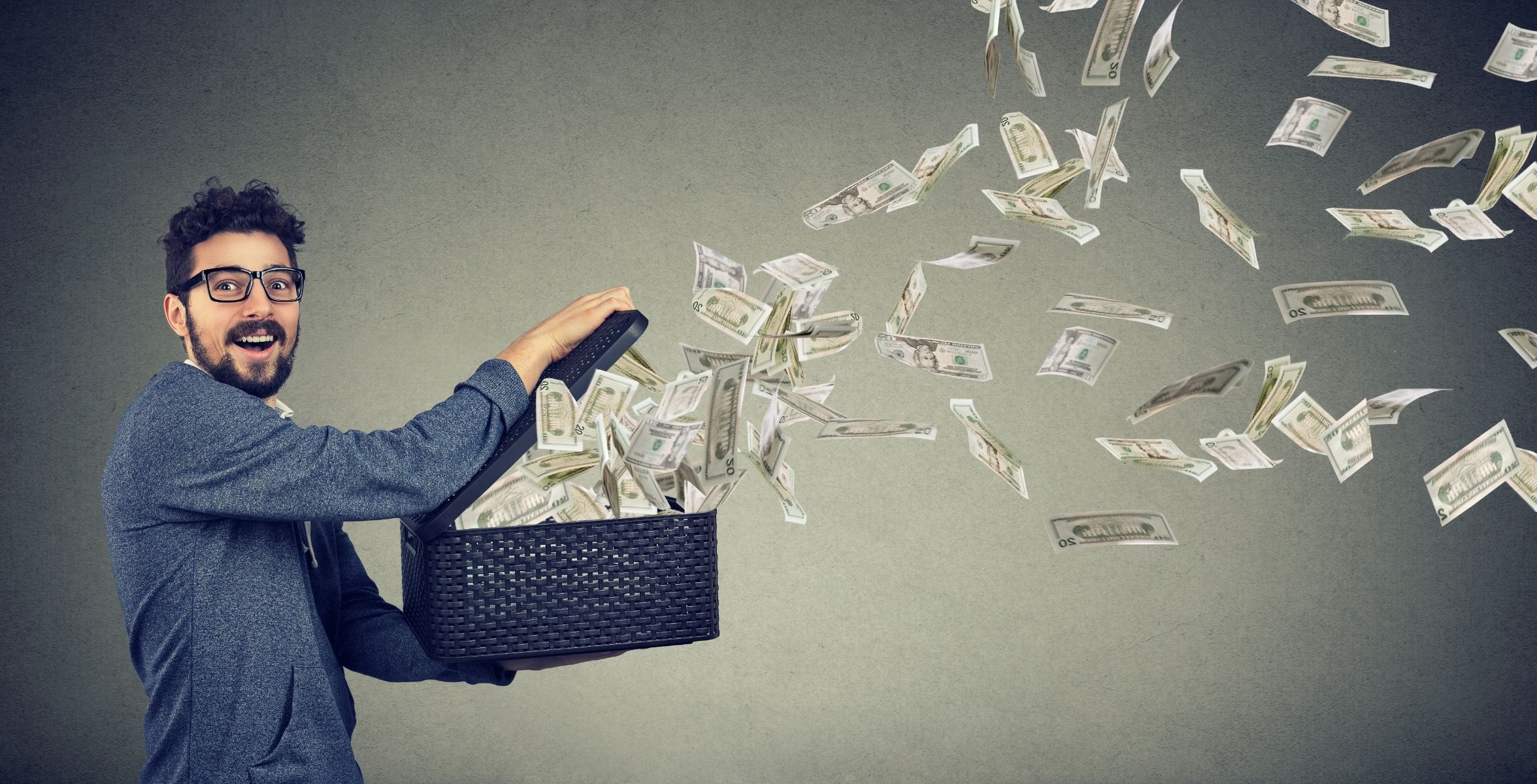 Business Launch Deals ($1,000+ Value)
At the end of the day, finding an awesome name is only part of your goal. Your main goal is to launch a successful business.
Starting a business is expensive. I know - I funded NameBounce out of my own savings!
Within the course, I show you several awesome deals and resources that will essentially put money into your pocket as you start your business.
Thinking of spending $500 on trademark searches? $2,000 on a logo? Think again. In the course, we show you how to get all of these (and more) at a cost-effective price.
You will save an astronomical amount of money. And you will be able to start your business without spending a fortune on it.
Your startup name will appear EVERYWHERE
 By purchasing Naming Made Easy, you will get an awesome startup name.
And as a result, you'll maximize everything below, which you'll spend money and time on anyways...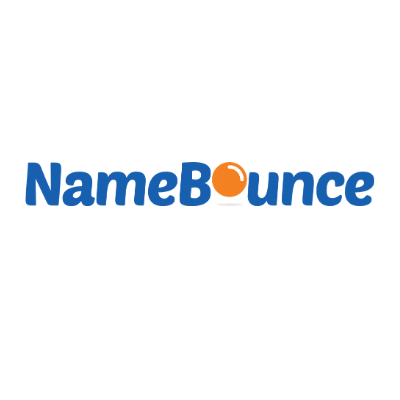 Your Logo
Every logo is based on a name. To get an awesome logo, you need an awesome name. Even the best logo designer can't make up for a bad name.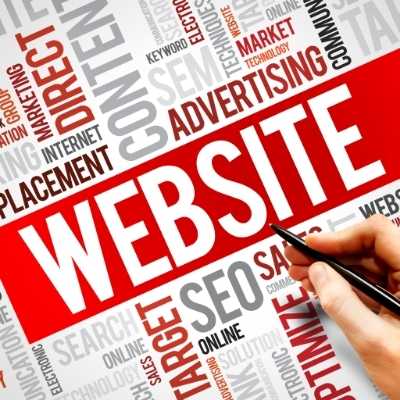 Your Website
Designing an effective and useful website takes a ton of effort. An awesome name will make your website so much better.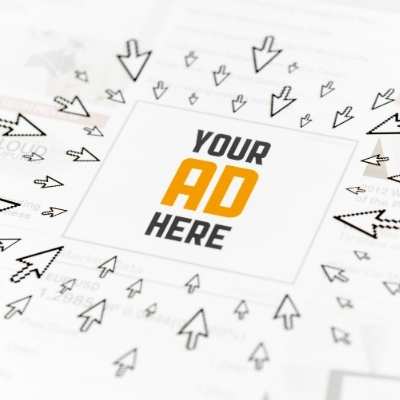 Your Advertising
As your business grows, you'll probably spend thousands of dollars on advertising. Why not get a great name, so you can maximize what you're already going to spend?
Your Email List
Even small, local businesses have email newsletters. With a great name, your customers will look forward to hearing from you. And if you do email marketing, a great name will again maximize what you spend.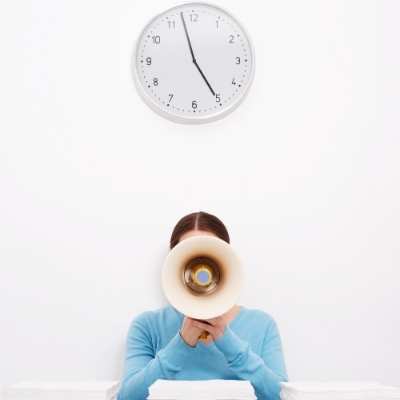 Talking About Your Business
You will say your business name out loud. A lot. By having an awesome name, you'll have more fun telling people about it. And the people you tell will be more likely to remember it.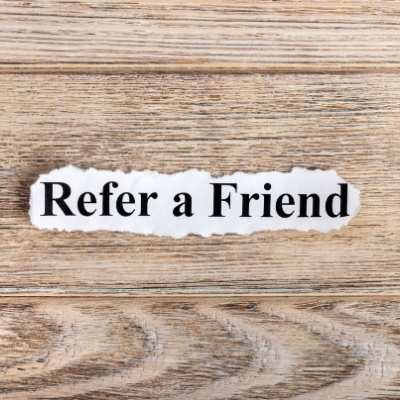 Word-Of-Mouth Advertising
If you have an awesome name, your customers will be more likely to tell others about your business. Naming Made Easy could pay for itself with one referral down the road.
Naming Made Easy isn't like every other online course. Here's why.
Most online courses have an indeterminate goal. "Create a successful passive income online course." "Master YouTube advertising." "Learn how to make money with a Shopify store."
Most of these courses require a TON of time and effort. And the results are scattered at best. I should know: together, my wife and I have spent a painful amount of money on them.
If these courses are such bulletproof solutions, then why do so many new businesses fail? Why can't anyone just pick up some course, and start making money in a few months?
Let's say you are a stock broker. You make a call, and get a prospect on the phone. You tell them, "buy $2,000 of this stock, and you'll make $100,000 from it."
Think about that for a second. Would you make that investment? Of course not. But that's what so many of the typical online courses promise. Accompanied by heavy disclaimers buried in the fine print, of course.
So why is Naming Made Easy different? It's because we have ONE OBJECTIVE. To help you find an awesome business name. That's it, full stop.
The brainstorming videos are 3-5 minutes long. You're not going to spend days looking on Google Images, trying to brainstorm creative names from pictures. 
It's incredibly simple. It's designed by a business owner , with business owners in mind. There's one goal, and one outcome - an awesome name.
I can't promise you success with your new business. Plenty of businesses with great names fail. Plenty of businesses with awful names succeed. 
Your name isn't EVERYTHING. But an awesome name tilts the odds in your favor. And I KNOW that you will get one with Naming Made Easy.
You Get EVERYTHING for just $197!
Your awesome name is out there. It's waiting for you to find it. The time to get started is NOW!
But if you're going to jump on this, do it right now. The pricing we have here is special launch pricing.  The base price is $497, so this pricing won't be around forever. And it's the ONLY affordable comprehensive naming solution out there.
So click the button below, and let's find your name together!
All you need to do is pick a plan, then enter your credit card information. Then, we'll send you instant access to EVERYTHING in the course. You're one click away from solving your naming problems forever!
In a few months, where will you be?
If you're still reading this, you know you want an awesome name for your new business.
It's time to stop the frustration. It's time to take the plunge. Don't pick a name without help, and wonder "what if" every time you work on your business.
Your name is the first step that brings your business from idea to reality. Now is the time to take control of it. Pick the an awesome name, and start your business the right way!
It all starts by clicking the button below.
I'll see you on the inside!
AXEL DEANGELIS
Founder of NameBounce
Creator of Naming Made Easy
Questions? We've Got Answers!
How does Naming Made Easy work?
Naming Made Easy helps you find an awesome business name using free online tools. Our strategy is fast and easy. And it will give you fantastic insights into your business and customers.
Who did you design Naming Made Easy for?
We designed Naming Made Easy with the following groups of people in mind:
New business owners who care about getting a high-quality name

Startup founders (and that includes you, side project creators). Any side project can grow into a full business that needs a real name.
Existing startups and small businesses who need to start fresh with a new name.
Anyone looking to name a new brand within their existing business.
How do I know it's for me?
Do you want an awesome business name in a short amount of time? If so, Naming Made Easy is the only cost-effective solution out there. And it's the only solution where you are in complete control of the process.
Is there anything else like this on the market?
Nope. There's no other comprehensive course out there at this price point. It's not like McDonald's vs. Burger King. If you're in this price range, it's either Naming Made Easy or nothing.
What is your refund policy?
We stand by our product with a 30-day money-back guarantee. 
There is no requirement to complete a section of the work, or anything like that. You fill out a simple form, and we take care of it!
How much more will I have to spend on naming?
You may want to spend $5 to $50 to conduct market research on your name. And professional trademark searches can vary in cost. In general, to check three names, you can expect to budget between $129 to $219. Typically, they can cost upwards of $300 or more online.
We strongly recommend that every new business completes a trademark search. You do NOT want to receive a cease-and-desist letter from a trademark holder.
But I'm a self-funded startup founder. And we're offering our course for free to the unemployed (see the bottom of the page).
So if you can't afford a trademark search, I completely get it. If this is the case, you're better off with our course than on your own. We include several DIY trademark searching techniques to help you pick a safer name. 
Obviously, this is no guarantee. But it will increase the chances that your name is safe.
What do you mean by course lifetime access?
If you purchase Naming Made Easy, you get access to it for the life of the course. We don't have plans to shut it down, but it's misleading to say "lifetime" access. Who knows where I'll be in 40 years!  
If we ever need to shut down the course, we will give you at least 6 months as a heads up. 
Do I need to be creative?
Nope, not at all! We designed Naming Made Easy for people who DON'T consider themselves creative. (Although if you are, you'll still get an awesome name!)
The beauty of Naming Made Easy is that the online tools do the work for you. You only need to follow our simple, step-by-step instructions. 
There's less subjectivity involved than you may think. There's a reason we chose the name "Naming Made Easy!"
How long does it take?
It's up to you. Our system works for 100 names or 1,000 names. You can be as thorough as you want. But if you're more focused on speed, you can easily find an awesome name in 3-5 hours on a free Saturday.
The only "lag time" item is an external trademark search, which can take a few days.
Will it work for my specific business?
Yes! Most of the names you'll come up with are one or two words. As long as you're open to a business name that contains real words like Amazon, DoorDash, or YouTube, it will work for you.
How do you deliver the content?
We deliver the content in an online course format that keeps track of your progress. It has a combination of text guides and video tutorials. You will also get access to supplemental worksheets, automated name generators, and guides.
What languages does Naming Made Easy work with?
Naming Made Easy is designed to find English-based business names. We can't guarantee that our full brainstorming process will work in other languages (although several techniques can be adapted).
You'll still get value from the course, though. Many of the other parts of Naming Made Easy are adaptable for other languages.
Is there any one-on-one support?
Not at this time. If that changes, we will post an update. 
Don't worry though: the course is incredibly straightforward. The lessons are bite-sized and intentionally easy to follow.
And you use our name scoring system to make a decision. Even if we gave you advice on your name ideas, we'd do the exact same thing in our analysis.
I'm unemployed. Can I get Naming Made Easy for free?
Yes! We want to help give you more options for income in this uncertain job market.
Click here to access a page where you can get Naming Made Easy for free. You simply select whatever you can afford to pay (even if that's $0), and answer a few verification questions.  
After that, we'll verify your information and send you a special, single-use discount code. With the code, you'll get access to the course for free for 3 months.
One last note. If you aren't unemployed, please don't game the system here. We are a small, self-funded business, and candidly, it's a big risk for us to do this. Please be honest.